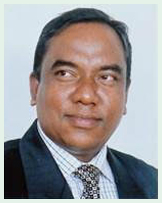 Mr. Khorshed Alam
Proprietor
Tel : +88-02-9871119, 8832968, 9871026, 8832968-9
Fax : +88-02-9872540
Email: khorshed@legendshipping.com
We Legend Shipping Service have come a long way to be where we are today. However there is still much more to be achieved in the years ahead. That's is why we are ever ready for whatever challenges and opportunities that may arise. This state of readiness and foresight will be an asset to your organization as we serve to provide effective and innovative solutions to all your forwarding.
— Mr. Khorshed Alam, Proprietor